Welcome to Glittering Edge Ltd.
Please make an appointment before visiting!  Contact me HERE
Lead time for custom work 1 year.  Books opening Spring* 2024
Stock available in the SHOP
Established in 2014 and led by Master Bladesmith, Greg Marr, Glittering Edge is a small Scottish company dedicated to crafting blades that hold sentimental value while also serving practical functions. My deep-rooted passion for blades is at the heart of my work, as I aim to create blades that go beyond mere utility, offering both emotional significance and practical use.
Video Credit – Aysun Bora, Antoneta Ninovska, Daphne Doeve, Emily Int-Veen via Stirling University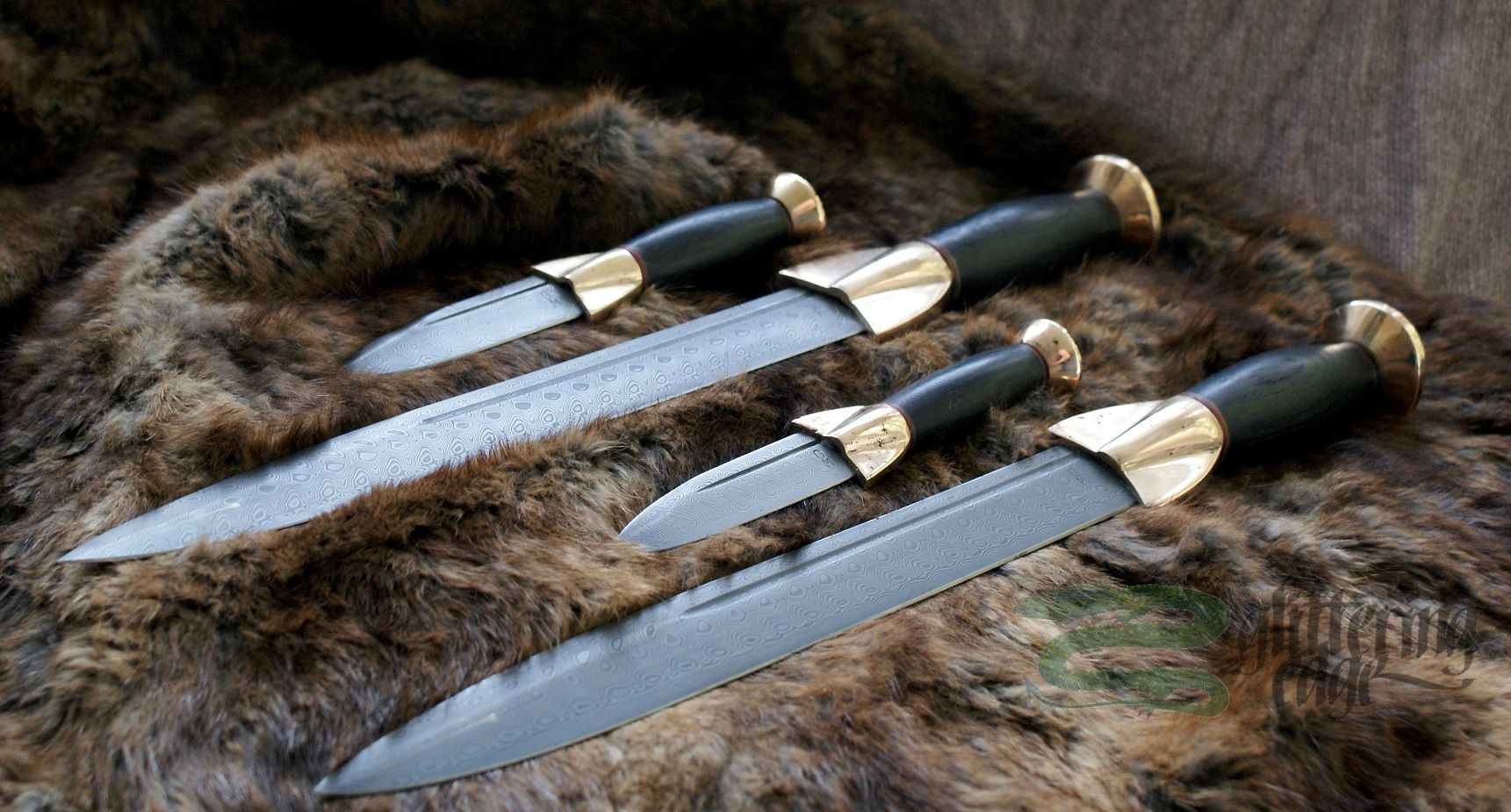 What sets me apart is my ability to infuse sentiment into every blade while ensuring they remain highly functional. Whether it's a custom dagger etched with the coordinates of your wedding location or crafting Clan Jewels for the Chief of Clan Buchanan's inauguration, my priority is to forge a deep emotional connection without compromising on the blade's practicality. These blades transcend being mere tools; they become symbols of cherished memories, significant milestones, and enduring traditions.
My dedication to crafting blades with emotional depth extends to a wide range of creations, from historically accurate reproductions to imaginative designs. In every project, my goal is to breathe life into the blade, giving it meaning and significance that goes beyond possession, turning it into a treasured heirloom, a symbol of heritage, and a tangible repository of cherished memories.
In essence, my passion lies in the alchemy of transforming metal into more than just a blade. Each blade is a personalized work of art that combines sentimental value with practical functionality, serving as a connection to history and tradition. This unwavering commitment to crafting unique, sentimental, and functional pieces defines the heart and soul of my company.
I offer a diverse range of blade creations, from historical reproductions to imaginative designs. Some limitations may apply due to factors such as materials and design complexity, but I'm dedicated to working closely with clients to bring their unique visions to life, ensuring both practicality and emotional significance in every blade. Your satisfaction and the creation of blades that hold special meaning while being functional tools always remain at the forefront of my craftsmanship.
If you're interested in commissioning a blade or have inquiries about my services, please feel free to reach out to me at workshop@glitteringedge.com.
The services I offer normally;
Custom Swords
Bespoke Knives
Bladesmithing lessons
Repairs and refurbishments – cherished sentimantal pieces to antiques
Knife sharpening – more information HERE
Where possible, I try to use materials and components locally as well as ethically sourced.   I am able to use reclaimed materials or something you have located or found yourself.
If you have enquiries please do not hesitate to get in touch, I would love to hear from you.
Bladesmithing lessons are also available.  In these lessons, I guide you through the process start to finish of how to forge your very own knife.
View Bladesmithing lessons for the complete information or send an email to bookings@glitteringedge.com
Social Media & Shop
I DO NOT HAVE A PHYSICAL SHOP FRONT.
Please make an appointment before visiting the forge. Contact me here
My online shop can be found here
You may be turned away if you show up without booking an appointment.
I also post regularly on Instagram and Facebook where you can see what I do on a regular basis.
instagram.com/glitteringedgeltd