Welcome to Glittering Edge Ltd.
Please make an appointment before visiting!  Contact me HERE
Lessons sold out until 2023 – please email bookings@glitteringedge to be added to the waiting list. 
Glittering Edge is a small Scottish company specialising in swords and knives as well as custom bladesmithing & knifemaking lessons.  These are traditionally forged, or ground out using more modern techniques.  Often a combination of both.
As Edinburghs Swordmaker, I have been commissioned to create a vast array of different swords, knives and other bladed articles.  One of my favourites was a custom dagger for a clients wedding, with the location coordinates of where they tied the knot etched on to the blade.
At the turn of 2022, I created the blades (sword, dirk & sgian dubh) for the 20th Chief of Clan Buchanan for the inauguration on the 8th October 2022.  Most notably the Lion Inagural Sword in collaboration with Silversmith Roddy Young
I can create anything from historical pieces to purely fantasy (although some physical limitations may apply).
Video Credit – Aysun Bora, Antoneta Ninovska, Daphne Doeve, Emily Int-Veen via Stirling University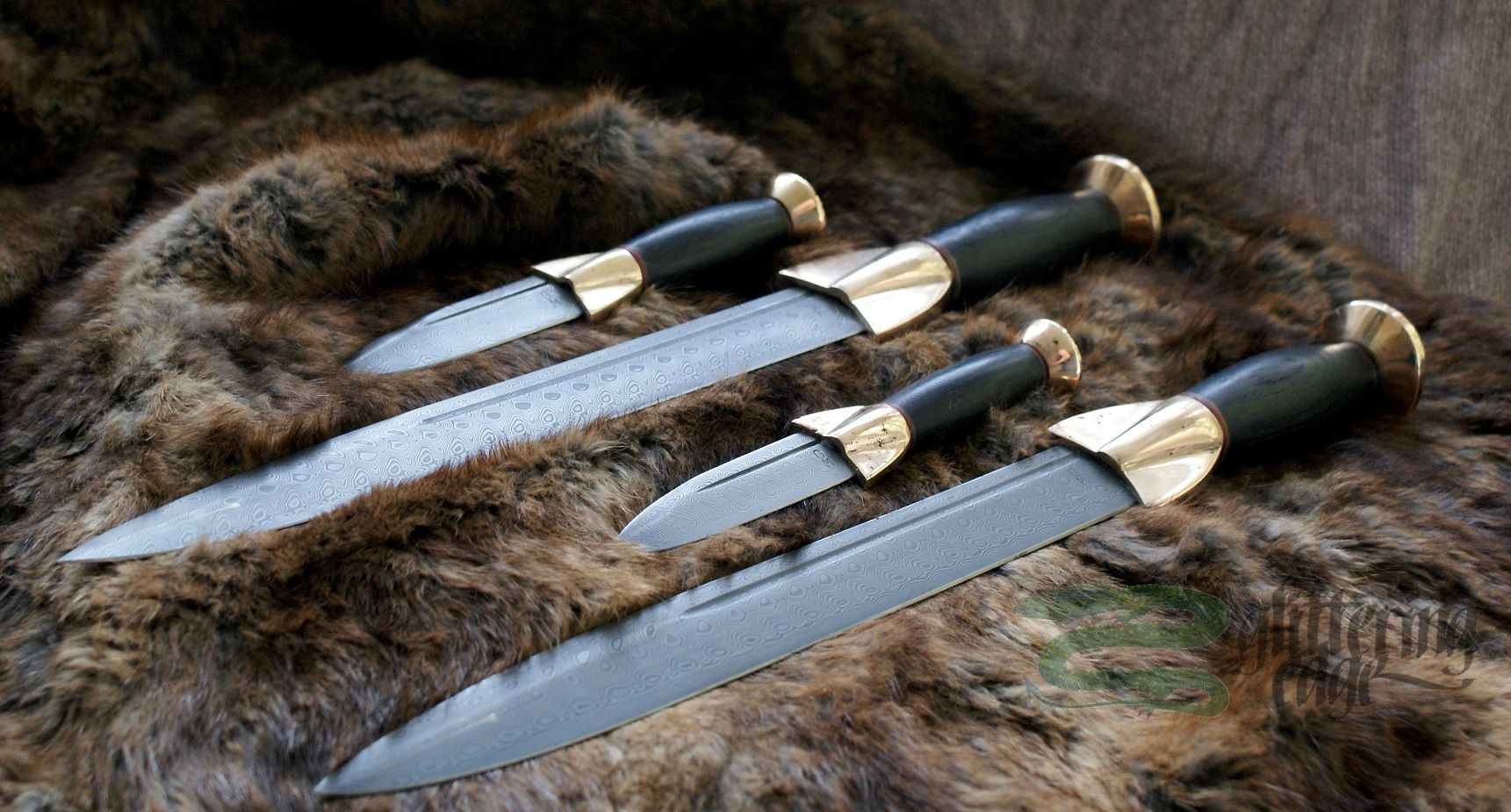 Services
The services I offer normally come under the following categories.
Custom Swords
Bespoke Knives
Bladesmithing lessons
repairs and refurbishments – cherished pieces to antiques
Knife sharpening – more information HERE
Where possible, I try to use materials and components locally as well as ethically sourced.   I am able to use reclaimed materials or something you have located or found yourself.
If you have enquiries please do not hesitate to get in touch, I would love to hear from you.
Bladesmithing lessons are also available.  In these lessons, I guide you through the process start to finish of how to forge your very own knife.
View Bladesmithing lessons for the complete information or send an email to bookings@glitteringedge.com
Social Media & Shop
My shop will soon be integrated to this website March 2023
I DO NOT HAVE A PHYSICAL SHOP FRONT.  PLEASE MAKE AN APPOINTMENT BEFORE VISITING! Contact details You may be turned away if you show unexpectedly
I also post regularly on Instagram and Facebook where you can see what I do on a weekly basis.
instagram.com/glitteringedgeltd