Welcome to Glittering Edge Ltd.
Please make an appointment before visiting!  Contact me HERE
Lead time for custom work 2 years.  BOOKS CLOSED
Stock available in the SHOP
Glittering Edge is a small Scottish company run by Greg Marr.  Specialising in swords and knives as well as custom Bladesmithing courses.
My blades are traditionally forged, or ground out using more modern techniques.  Often a combination of both depending on design, materials and client budget but always with the desired end use and comfort in mind.  I also create damascus, as well as the more specialised "Dramascus" (whisky barrel damascus).
As Edinburghs Swordmaker, I have been commissioned to create a vast array of different swords, knives and other blades for a variety of uses and events.  One of my favourites was a custom dagger for a clients wedding, with the location coordinates of where they tied the knot etched on to the blade.
At the turn of 2022, I helped some of the Clan Jewels (sword, dirk & sgian dubh) for the 20th Chief of Clan Buchanan for the inauguration on the 8th October 2022.  Most notably the Lion Inagural Sword in collaboration with Silversmith Roddy Young – more information can be found here on the Clan Buchanan website
I can create anything from historical pieces to purely fantasy, although some limitations will apply.
Email workshop@glitteringedge.com for commission work
Video Credit – Aysun Bora, Antoneta Ninovska, Daphne Doeve, Emily Int-Veen via Stirling University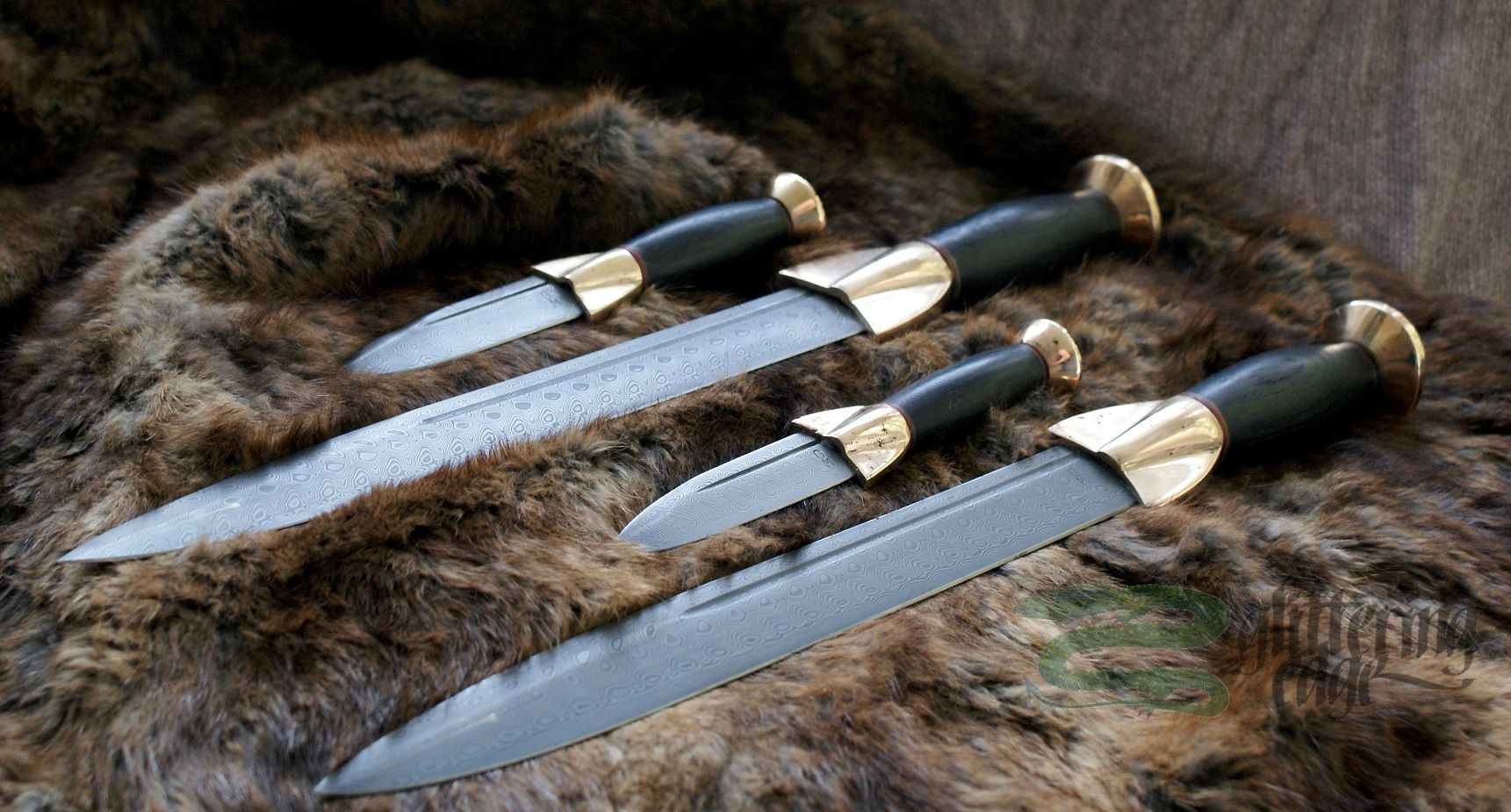 Services – Closed for bespoke orders (from July 2023)
The services I offer normally;
Custom Swords
Bespoke Knives
Bladesmithing lessons
Repairs and refurbishments – cherished sentimantal pieces to antiques
Knife sharpening – more information HERE
Where possible, I try to use materials and components locally as well as ethically sourced.   I am able to use reclaimed materials or something you have located or found yourself.
If you have enquiries please do not hesitate to get in touch, I would love to hear from you.
Bladesmithing lessons are also available.  In these lessons, I guide you through the process start to finish of how to forge your very own knife.
View Bladesmithing lessons for the complete information or send an email to bookings@glitteringedge.com
Social Media & Shop
I DO NOT HAVE A PHYSICAL SHOP FRONT.
Please make an appointment before visiting the forge. Contact me here
My online shop can be found here
You may be turned away if you show up without booking an appointment.
I also post regularly on Instagram and Facebook where you can see what I do on a regular basis.
instagram.com/glitteringedgeltd